Durable Tile Roofs
On Time Roofing is proud to serve the Counties of Westchester, Yonkers, Spring Valley, White Plains, and Scarsdale, New York. Since the establishment of the company in the year 2008, we are specialized in new construction, commercial, and residential remodeling. We have highly knowledgeable and professional staff that oversees every project with our customers from the beginning to its completion.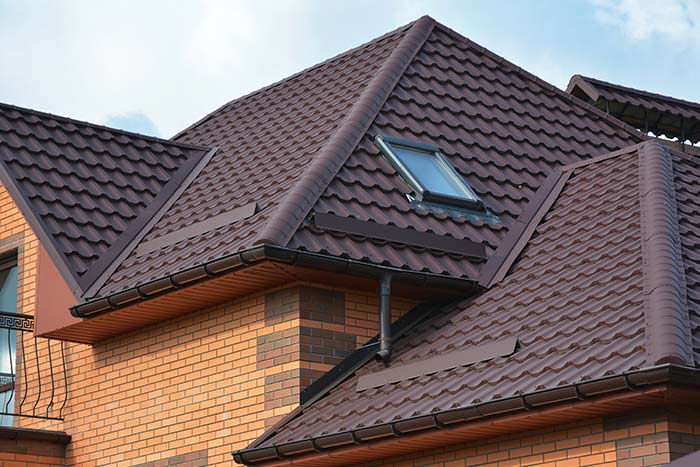 Despite tile roofs being heavy and expensive they can also look beautiful and be highly durable. That is because tile roofs are expected to last for a hundred years. A lot of the roofing tiles are traditionally made with the used of a terracotta product, fired clay, or slate. However, the roofing tiles are now often created from concrete that is tinted or molded. There are a variety of shapes that roofing tiles have. These may compose of numerous styles that includes interlocking, fluted, flat, and curved.
It would be great to choose tile roofs whenever the home often gets exposed to salty air and hot weather. Because of this, tile roofs are usually seen in California, coastal, and Southwest Florida. It is also ideal to use this whenever the climate experiences rain infrequently but experiences water in large amounts during a short time. A lot of its styles can be great at shedding any rainfall that came from cloudbursts. In case you want to consider using tile roofs for your residence, make sure to become aware that these may break whenever they are under specific conditions and can be really heavy. The framing of the roof may need to become structurally sturdy so it will be able to carry the weight.
The Advantages of Tile Roofs
Impervious to damage from insects and rot
Tile roofs are not like wood as it never decays.
Can Last for a Long Time
Tile roofs can last for more than a century especially whenever they get installed in the correct climate. Concrete and clay tile roofs are known to be capable of withstanding fire, high winds, and hail. Whenever you have a tile installed, you may never need to have another roof installed in your lifetime. A lot of the manufacturers offer a warranty of five decades.
Efficiency in Energy
Because of the tiles' thermal mass that is heavy, it can help in the regulation of the temperature indoors.
This Material is Friendly to the Environment
Since tile roofs come from earth minerals and not chemicals, it can be possible to have them recycled or pulverized whenever they get removed.
Numerous Choices
Tiles made of slate, clay, and concrete can come in various styles and colors that can match any style of home from the European Contemporary to the Medieval design. There are even styles that appear similar to the wood shakes and traditional shingles.
Minimal Need for Maintenance
You may rarely have to maintain or repair this kind of roof unless they get broken because of a heavy impact.
Tile Roofs and Their Disadvantages
Hard to Install
Since the installation of a tile roof needs roofing contractors that are professional and have extensive experience, the tiles may need to get measured, laid in a certain pattern, and reviewed to make sure that moisture will not get through. This project may not get completed by any homeowner.
Expensive Cost
The price of a roof system with clay tiles may be a couple or three times the price of a roofing system made of asphalt. On the average, a clay tile roof has a price of $675 to $1400 for every square. It is more economical to get concrete tile roofs as it costs around $400 to $450 for every square. Despite the price, tile roofs often enjoy a long life. The most expensive by far are slate tiles as they have an average cost that runs between $1 thousand to $4 thousand for every square.
Cannot be Suitable for Every Slope of Roof
The use of tile roofs may only be great for roofs that have slopes that are relatively sharp. These are not recommended for use on roofs that has pitches of less than 4:12.
Brittle Tiles
Despite their great durability, concrete, slate, and clay tiles may get broken whenever they experience an impact that is heavy like a person walking on them or falling branches of trees. Because of this, it can become expensive to have them repaired.
Heavy in Weight
It is vital for the structure of the roof to handle the tile roof's weight as it may reach up to 850 lbs for every square when it is made of clay. In case it is concrete, it can weigh 950 lbs for every square. It is unlike the asphalt roof that has a weight of just 225 to 325 for every square. In case you need to have shingle roof with tiles replaced, you may need to get a consultation from an engineer in order to determine if it is necessary to add structural reinforcement. However, this can increase the price of the roof.
For the homeowners in or near the White Plains and Spring Valley in New York that are looking for residential roofing, On Time Roofing has well experienced and trained roofers that are capable of doing every job correctly. Whenever you experience any issues with leakage around the skylights, roof that leaks, or broken tiles of roof, we can definitely have it fixed immediately!
Our company is among the Counties of Westchester, Yonkers, Spring Valley, White Plains, and Scarsdale, New York's most reliable and trusted contractors because we are completely committed to satisfy every customer and we have solid ethic in our work. We aim to show every customer our high quality services and products and we pledge to provide every home with the best roofing services. In case you are searching for a reliable roofing company that can stand by their accomplishments, contact us!